What is Digital Information Quality?
From Youth and Media
Information quality refers to information that is fit for its intended use. E.g. correct, complete, unbiased, and coherent information would be considered as high quality information.
A general definition of the term "information quality" is not suitable as the quality of information depends on the respective circumstances and the affected individuals.
A number of normative and descriptive criteria can constitute a general framework to evaluate the quality of information in particular contexts. Sample: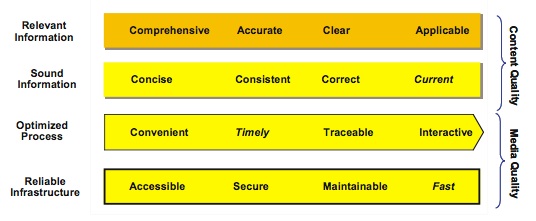 Source: Eppler, M., Helfert, M., Gasser, U.: Information Quality: Organizational, technological, and legal perspectives, 2004.